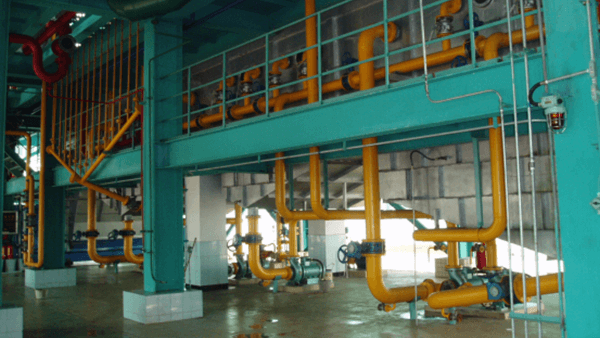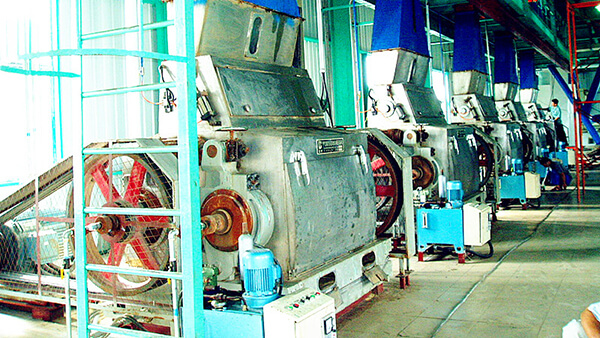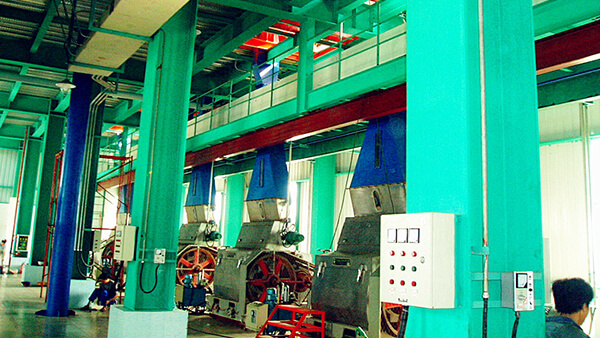 Oil pretreatment is an important process in the processing of oils. The purpose is to improve the shape of the oil so that it can be quickly and efficiently produced by machine pressing or leaching. It usually consists of a series of processes: drying, color selection, crushing, softening, peeling, extrusion, rolling, steaming and oil extraction.Provide with pre-treatment (or pre-press) complete equipment with a production capacity of 10~12000 t/d.
Pretreatment process
Oil seeds→cleaning→stones removal→magnetic selection→cracking→softening→flaking→cooking→to oil press/extraction workshop.
a. Cleaning device: To remove various impurities in oil seeds, such as: iron, stones, clump, such as the plant leaf, clean up till impurity content does not exceed 0.2%.

b. Crushing machine: Oil seeds are crushed into 6-8 pieces. In order to meet the requirements of crushing, the peanut is suitable for crushing with the moisture of 7% to 12%.

c. Softening Process: The purpose of softening is to adjust the moisture and temperature of oil, and make it soft.

d. Flaking process: Rolling raw material into flakes, and the purpose is to increase surface area, destroy the cell tissue, shorten the way of oil out from cake.

e: Cooking process: Use steam cooking, inject direct steam and cook the flakes to meet the requirement of oil press.