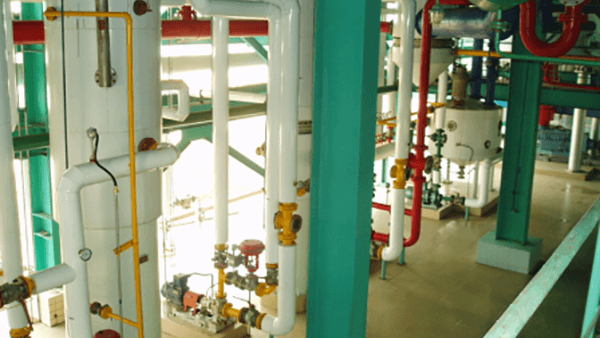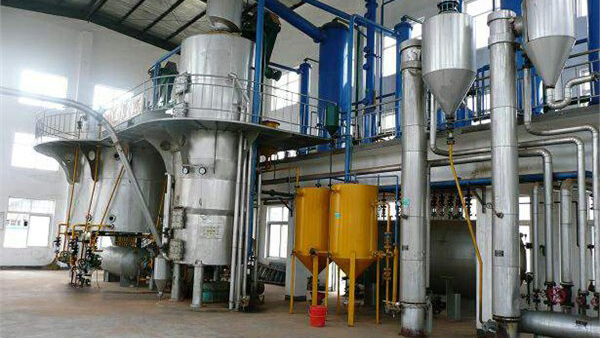 Sunflower seed is one of the main oil seed in the world. We can supply 1-2000TPD oil press plant. In order to improve oil yield rate and get high quality sunflower oil, the sunflower oil extraction plant should consist of following processes: pretreatment, prepressing, extracting and refining.
1. Pretreatment section of the sunflower oil extraction plant
Pretreatment section removes impurities and adjusts temperature and moisture of oil seeds to suit further process. Sunflower oil pretreatment and pressing machine can extract most of the oil in the sunflower seeds.

Sunflower seeds
↓
Magnetic separation→ Metal impurities
↓
Cleaning→Other impurities
↓
Hulling→Sunflower seed hull
↓
Flaking
↓
Cooking
↓
Prepressing→Crude sunflower oil
   ↓
Sunflower seed cake→ Extraction Workshop

2.Craft flow of solvent extraction plant
Solvent-- Extractor--miscella -- 1st and 2nd evaporation -- Stripping tower -- Crude oil
Advantage of Ocean Sunflower Oil Mill

(1) High oil yield , obvious economic benefit.
(2) Residual oil rate in the dry meal is low.
(3) Improving the quality of the meal and oil.
(4) Low processing cost , high labor productivity.
(5) High automatic and labor saving.