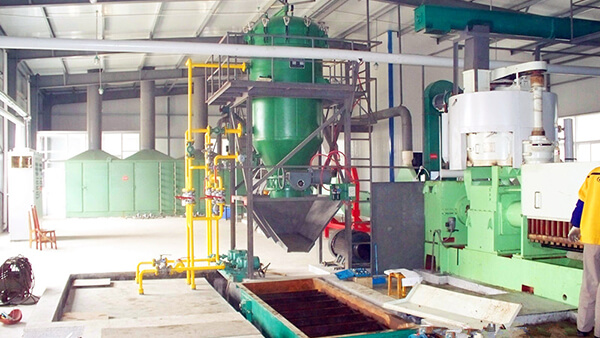 Rapeseed oil production process is a complicated process.The first step in processing canola and rapeseed is to properly prepare the seed for oil removal.The first step in rapeseed oil production is to make oil by pressing or solvent extracting.The finally step in rapeseed oil production is to get the high-grade cooking oil from crude oil.
Pressing
Rapeseed
Seed Oil technologe
(1) Cold Pressing Technology of Rapeseed
Rapeseed
→cleaning and decontamination→hulling and shell separation→cold pressing→cold-pressing oil→coarse filtration→clear filtration→quality cold pressed oil→quality tea seed cake
(2) High temperature pressing technology of rapeseed
Rapeseed
→ clean up and remove → shelling and shell kernel separation → tea kernel → steamed stir fry → squeeze oil → sedimentation → filtration → tea oil
(3) Refining Technology of R
apeseed
Oil
Raw material oil → degumming → deacidification → water washing → decolorization → deodorization → winter degreasing → finished camellia oil
Advantage of Ocean Rapeseed Oil Mill

(1) High oil yield , obvious economic benefit.
(2) Residual oil rate in the dry meal is low.
(3) Improving the quality of the meal and oil.
(4) Low processing cost , high labor productivity.
(5) High automatic and labor saving.