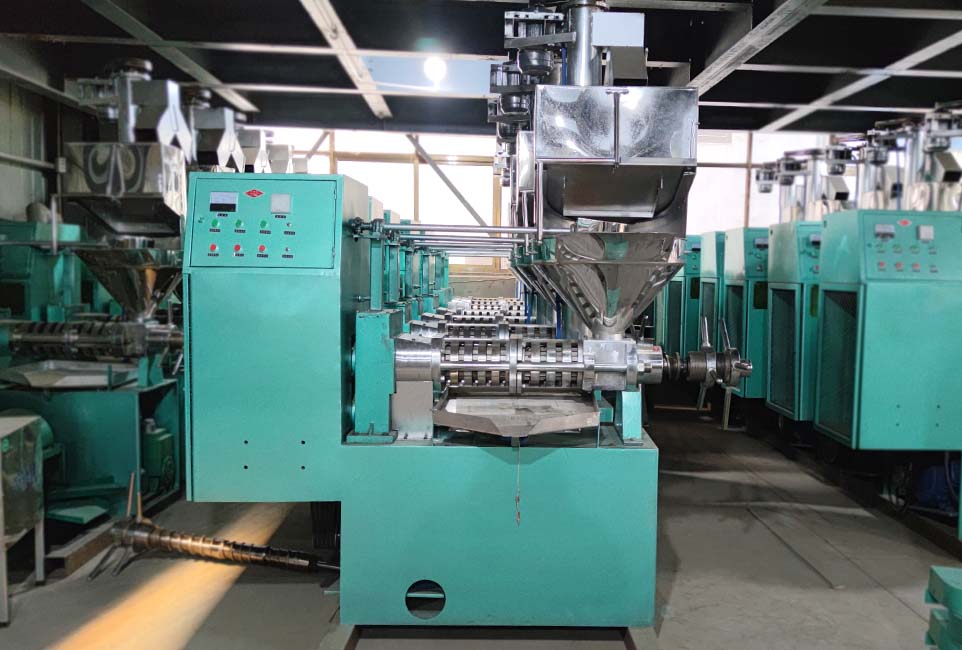 Screw Oil Press Machine

Production capacity:80-400 kg/h
Raw Material: peanuts, rapeseeds, cotton seeds, sunflower seeds and soybeans etc
Two types: semiautomatic oil press machine and automatic oil press machine.
Soybean
Oil Press
Machine
Features
◆Reasonable and simple design;
◆Small size, covering little space;
◆Saving labor and electricity;
◆Easy operation and convenient maintenance
Soybean Oil
Presser Working Principle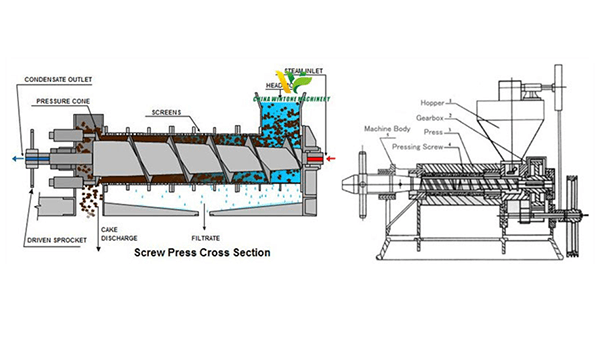 Notice
▲The temperature of oil manufacture room should keep between 15℃ to 20℃. If the temperature is too low, it will affect the oil yield and oil quality.
▲Before pressing, the oil materials' moisture content should be appropriate: peanuts with 8%—11%, soybeans with 5%—8%, cotton seeds with 4%—6%, rapeseeds with 6%—8%.
▲After running for three to four months, the screw oil press needs a maintenance. Lubricate the machine parts with machine oil at regular intervals.
Technical Parameters