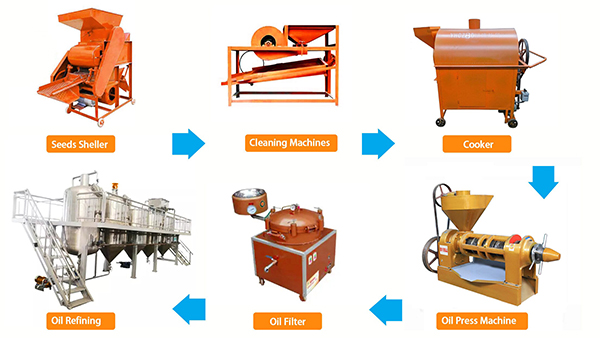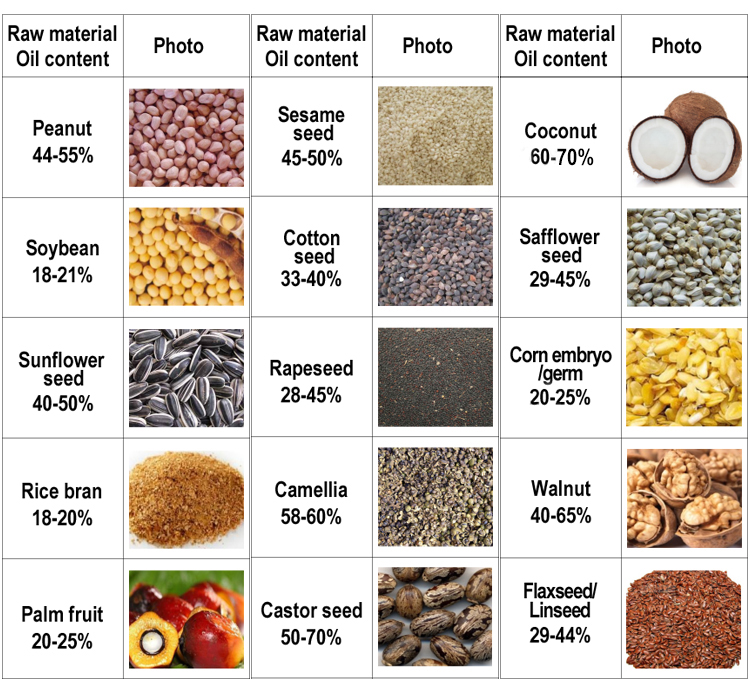 ♦Small&Large Scale Process Line
With 20 years experience in manufacturing edible oil machines: we offer 1-1000TPD edible oil production lines for peanut oil, soybean oil, sunflower oil, rapeseed oil, palm oil, rice bran oil, cotton seed oil, etc.

In order to better serve our small and medium-sized enterprise customers, we provide 3-10TPD small-scale edible oil production line. Our customers have also gained good profits through our small-scale oil plants.
A typical oil mill would consist of following important equipments as a part of a complete oil mill plant:
•
Oilseed Shelleer
•
Seed Cleaning Machines
•
Oilseed Cooker
•
Oil Press Machines
•
Oil Filter Press Machine
•
Crude Oil Refining Equipment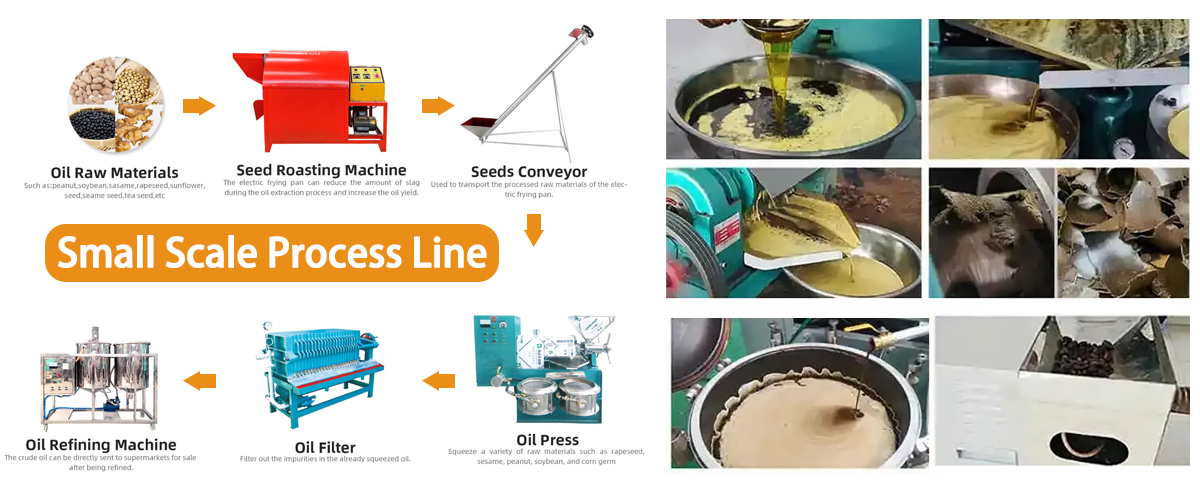 ♦Advantages Of Mini Oil Press / Mini Oil Mill Plant
•
Small-scale automatic vegetable oil production line is able to process various kinds of oil.
•
Easy operation and high oil extraction rate.
•
Small investment cost and fast return.
•
The plant is easy to install, occupies little space, run and easy to operate.
•
Evergreen income generating business as edible oil is a basic necessity for human beings.
•
One of the best small-scale industries with small investment cost and fast return.
•
Customized grinding services can be provided to villagers, farmers, seed traders, and customers who own oil seeds.
♦Our Service
We help you to set up full-scale oil extraction plant in your factory by:
•
Factory price, greatly save your time and cost.
•
Our engineers will visit your site, measure the site and agree on your ideas,
capabilities and resources
•
Production line sketches based on your site conditions
•
A list of the necessary equipment according to your situation
•
The equipment list and layout plan will allow you to make sound decisions about the creation of your production line.
•
We prepare the oil extraction equipment for adjustment, commissioning and start-up.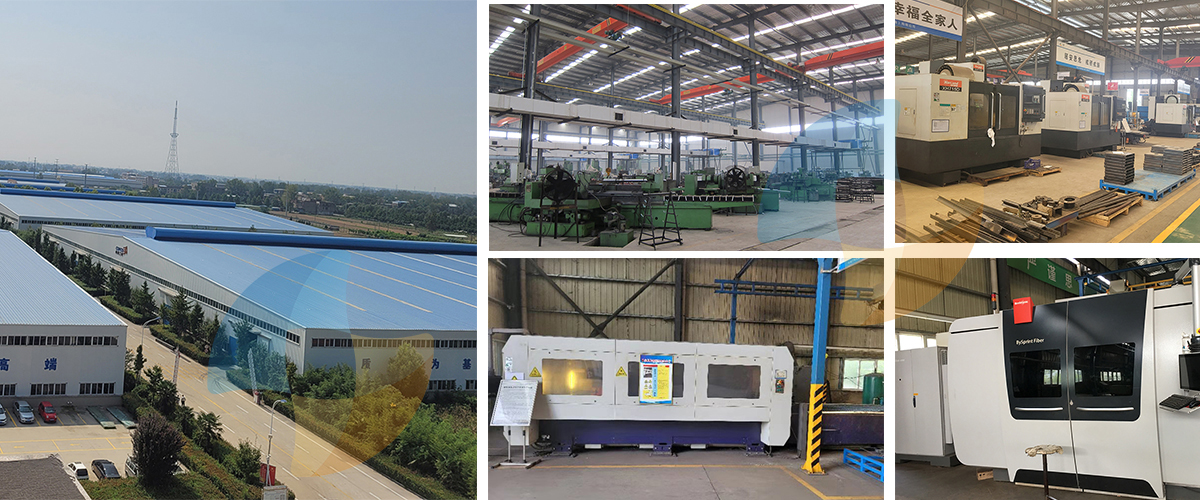 We have set up edible oil plants in Kenya, Ethiopia, Cameroon, Cote d'Ivoire, Pakistan and Ghana etc. and can provide the most suitable solution for your animal&vegetable oil plants according to local conditions.

Our expertise allows us to provide the complete technical support, from the design until the start-up and operation of your new plant.
Please fill the below "Inquiry" Form so that we can contact and provide you the best solution for your requirement.